Persped used to have an Austrian parent company and thus it has been engaging in international transport all over Europe right from the very beginning since 1990. The knowledge and experience that has been acquired over the years is put to use every day through highly skilled transport organizers and truck drivers, many of whom have been with us from the day the company was born. We pay special attention to continually train our drivers.
We engage in international transport with the following vehicles:
Standard curtainsider (2,7m) 13,6m-length, 2,5m-width with 24,5t loading capacity, removable roof, cranable, for transport of normal goods

​
Mega trailer, 3 meter loading height (100m3) 13,6m-length, 2,5m-width, 24,5t loading capacity, curtainsider, removable roof, cranable, for transport of high or high volume goods

​
​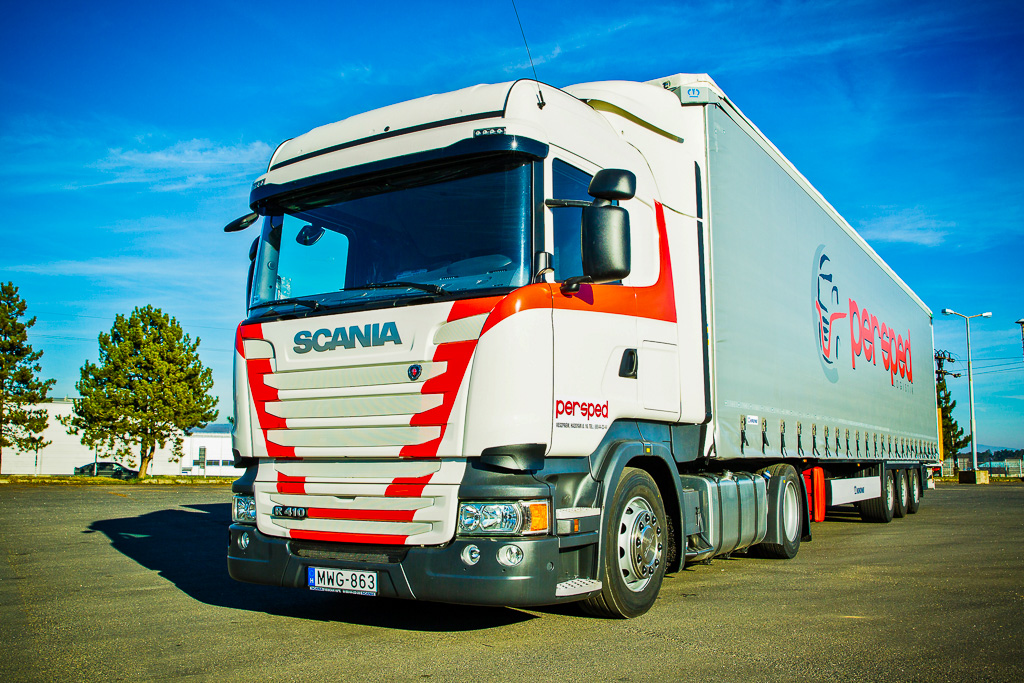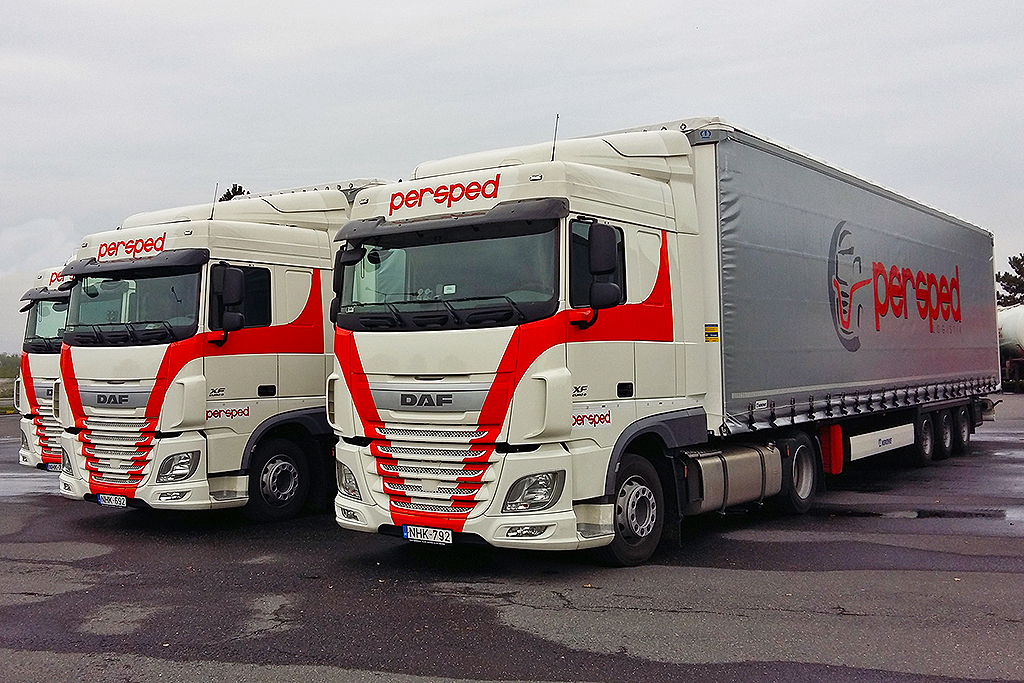 Our highly-trained truck drivers pay special attention to securing goods and the trucks have all the equipment required for this. (Minimum 500 DANs strong ratchet straps, anti-slip rubber, edge-protectors, and closers.
All trucks are equipped with phones as well as GPS systems to maintain continuous connection with our drivers. Our trucks are continually monitored with cutting edge technology that provides visibility over the supply chain. The route of delivery is monitored all the way from the client to the customer.
Apart from the required CMR insurance our company also has a higher level CMR insurance (for German inland transportation) as well as ADR certificates for both inland and international transport.
As a carrier we provide a network of reliable subcontractors accompanied with a corresponding forwarding insurance. Our services are further equipped with a customs spedition right on our site.
Major routes: Germany, Austria, Switzerland, Czech Republic, Slovenia, Italy, France and Benelux countries.
In the neighboring countries we also provide self-loading trucks with cranes.
Our company has german and english speaking highly trained transport organizers with years or experience in logistics, please feel free to get in touch with them.